As our loved ones enter the golden years of their lives, finding the perfect place to call home becomes a major decision and not one to take lightly. Before embarking on your search, take a moment to reflect on your loved one's current and future needs.
Choosing an independent living community means assessing your loved one's requirements for assistance and healthcare, but also their preferred lifestyle and the activities that bring them joy.
By identifying the amenities and services that align with their interests, you'll be able to find a community that enhances their quality of life and supports their journey forward.
Location & Accessibility
Selecting an independent living community is like selecting a home; location matters. Choose a place that is conveniently situated, allowing easy access to the people and places that matter most to your loved one and will allow their friends and family to visit.
A community with close access to healthcare facilities may be important if your loved one needs routine or advanced medical care at times.
What many people forget about when looking for a living community is looking at readily accessible transportation. We all love getting out when we can, so assess transportation options available within and around the community to ensure they are senior-friendly.
Safety & Security
Creating a safe and secure environment is of utmost importance when it comes to senior living. As you explore potential communities, inquire about their safety measures, security features, and emergency response protocols. Knowing that your loved one is in capable hands will grant you peace of mind and enable them to fully enjoy the community's offerings.
Community Size & Atmosphere
The size and atmosphere of a community play a vital role in shaping the experience. Consider whether you prefer a small, intimate setting or a larger, bustling community.
Smaller communities may offer a more tight-knit environment but could have limited amenities and fewer activity options. Bigger communities may have diverse services and a wealth of options in a vibrant atmosphere, but it could be overwhelming for some people and result in a sense of anonymity.
There won't be an easy answer for this, so you'll want to talk with your loved one to find the balance they want. Finding a community where they feel comfortable and accepted is crucial for fostering meaningful relationships and a sense of belonging.
Accommodations & Housing Options
Exploring different housing options is an exciting aspect of choosing an independent living community. Evaluate the layout, size, and accessibility of the accommodations available, whether it be apartments, cottages, or villas.
Additionally, inquire about maintenance and housekeeping services. Some people use cleaning as a mental health exercise, while others prefer to leave all that to someone else. Whatever your loved one's feelings are, ensure their new home is a place of comfort and ease.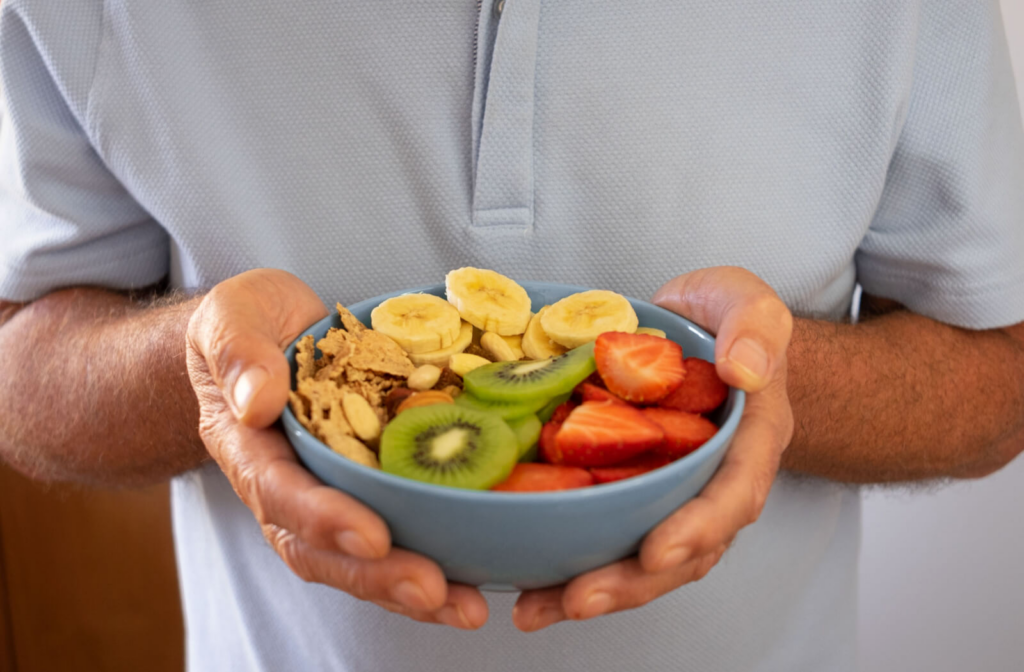 Dining & Nutrition
Delicious and nutritious meals can significantly enhance your senior living experience. Pay attention to the quality and variety of meals offered within the community. Meals should be both nourishing and diverse.
Consider any dietary accommodations or customization options available to cater to your loved one's specific needs. Flexibility in dining arrangements ensures they can savor their meals on their terms, making every dining experience a delight.
Activities & Social Engagement
An active and engaging lifestyle awaits your loved one in the right independent living community. The best places have a range of activities and programs available, from fitness classes to hobby groups and cultural outings.
Evaluate the community's emphasis on social opportunities and vibrant events, particularly those matching your loved one's interests. A community that fosters personal growth, learning, and meaningful connections will make every day a new adventure.
Healthcare & Support Services
Needs change with time, so it's essential to have access to healthcare and support services within your chosen community. Most living communities staff healthcare professionals or have on-site medical facilities and support for activities of daily living (ADLs).
A community should promote well-being and peace of mind. So even if your loved one never needs it, be confident in the community's ability to provide the necessary care and assistance.
Financial Considerations
While we all would like nothing more than to give everything to our loved ones, these choices come with financial considerations. Take the time to comprehend the pricing structure, fees, and potential additional costs. Evaluate the affordability and value for money offered by different communities, so they align with your financial goals.
Making an Informed Decision
One of the best things you can do when choosing an independent living community is to visit the community yourself. Prepare a checklist of questions and pay attention to your gut feelings as you and your loved one explore each community, engage with the residents, and meet the staff.
The Lodge at Truitt Homestead offers tours of our beautiful, resort-style living communities. Our team is happy to help you make an informed decision that will shape the next chapter of your loved one's life!
Book a tour today and embrace the opportunities that independent living communities offer — a vibrant social life, exciting activities, and the peace of mind from knowing your loved one is surrounded by caring professionals.