​​One of the significant parts of retirement is the spare time that comes with it. As we age, we often have more opportunities to pursue our interests and learn new hobbies.
It is essential to remain active and social to lead a healthy and productive life in our older years. We have compiled a list of hobbies, from the creative arts to athletics, that you or your loved ones might find interesting.
With that in mind, Our community, The Lodge at Truitt Homestead, has cultivated an enabling environment for older adults to pursue these interests and engage in the activities that bring them joy. Please don't hesitate to give us a call and learn more from one of our friendly staff.
Swimming
Swimming is an excellent hobby to take up for older adults! It is tons of fun and offers a wide range of added health benefits.
Here are a few reasons why you might take up swimming:
It is gentle on the joints and a low-impact sport
Swimming is known to improve heart and bone health
It can increase your flexibility
It helps to reduce stress and anxiety
It can improve your mood
The Lodge at Truitt Homestead has an indoor/outdoor pool to be used for year-round enjoyment.
Creative Arts Activities
Creative arts activities are popular with individuals from all age ranges, and it is a great way to have fun and stay mentally active. Here are a few popular creative arts activities:
Painting
Older adults who pursue painting as a hobby can benefit from the joy of creating beautiful works of art and an increase in motor skills and coordination. Painting is an excellent choice for someone with arthritis as it requires low mobility but still increases blood flow in the finger, hands, and wrists.
Drawing
Drawing is another excellent pastime that exercises the muscles in the brain and the hands. It is a fun activity for older adults to boost their mood and continue using their brains to learn new things.
Knitting
Knitting is also an excellent way of stimulating mental and physical dexterity in older adults. Using your hands to control yarn and needles, you will actively use your brain and fine motor skills to create different patterns and designs.
Photography
The art of photography is a pastime that has enticed many seniors worldwide and offers an excellent opportunity to share your creative spark. All you need is a simple camera or phone and a curiosity about the things you encounter!
Learning an Instrument
Research shows that music can boost your mood and positively affect your memory. Learning to play an instrument is always possible, and the health benefits make it worth the effort. Here are some tips for learning a new instrument:
Have patience and take your time while learning
Join a group and play with others
Take private lessons and learn from a teacher
Choose songs you like to stay motivated
Additionally, listening to music is great for mood regulation and can increase the serotonin in your body. So, pick up those drums, piano, or guitar and start playing today!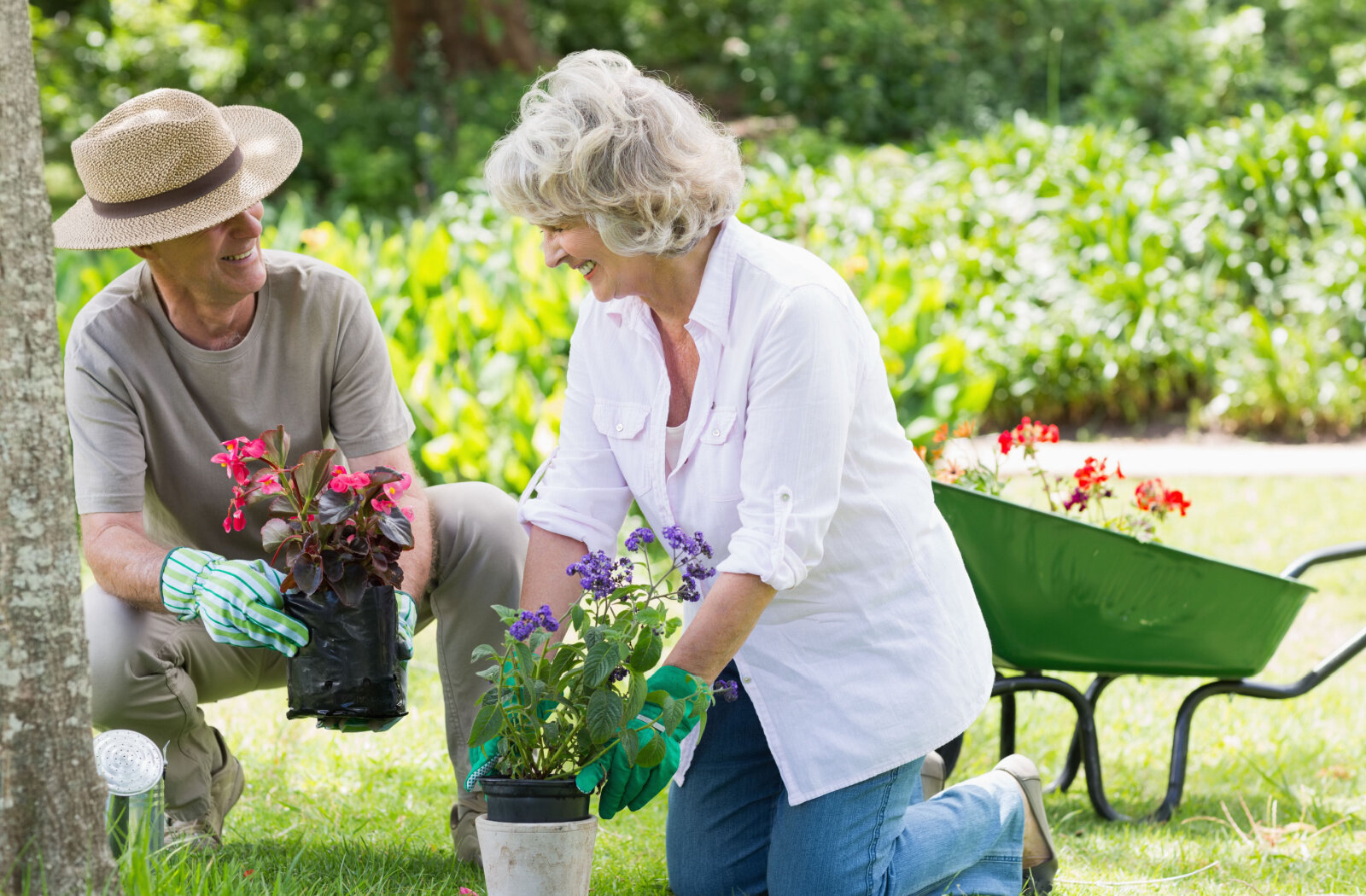 Gardening
Gardening is a great stress-relieving activity that encourages you to spend time outside and stay active.
Some benefits of gardening include:
Lowering stress
Increase in serotonin
Good for your heart health
Reduce the risk of having a stroke
Increase fine motor skills and hand dexterity
Gardening can always be accessible for those with lower physical capabilities, such as switching heavier tools out for lighter ones, using potted plants and raised beds, or investing in self-watering systems. All these tips can help make starting gardening less daunting for you or your loved one.
Reading And Book Clubs
Reading enhances memory retention in seniors and has numerous other health advantages. Creating a book club and sharing your love of reading is another excellent way to socialize and spend valuable time with others.
However, reading can be difficult for some due to the small print or other issues. Still, adaptive technologies like audiobooks, reading lights, large print books, and reading glasses can help to facilitate this activity.
Engage in Charitable Work
Charitable work and volunteering allow you to feel purpose and give back to your community positively. Even if mobility is an issue, there are many ways that you can continue to be engaged in the community and work with others.
Try contacting nearby pet centers, hospitals, or charities to ask about getting involved. They would appreciate the help and could provide advice on how to get started.
Pursue Your Hobbies with The Lodge at Truitt Homestead
Our friendly staff and community are happy to support you with starting a new hobby and have plenty of fun amenities to choose from at our lodge. Contact us today or book a tour to learn more about the lodge and our community!