7 Mistakes to Avoid When Downsizing Your Home
Downsizing your home to move into a senior living community is a big decision. You have plenty of things to get done before your move, and it can be challenging to deal with the emotions of leaving a space you've grown in and come to love.
To make the downsizing process more manageable and integrating into your new home that much more exciting, here are 10 mistakes to avoid.
Not Planning Ahead
When you've reached the point of deciding to downsize your home, you've likely planned your finances and ensured this is the right move for you and your family. However, that sort of planning is only half of what goes into downsizing your home.
Depending on your schedule and how much help you have available, the downsizing process can take a while. Simplify it by pulling out the calendar and set dates and times dedicated to the downsizing process.
Whether it's decluttering or finding time to visit your new home, outlining checkpoints all the way up to your move-in date will make the entire downsizing process easier and more fun.
Going Too Fast
Sometimes people can get a little too excited about their move initially. They want to get everything done quickly and efficiently. While this is great for downsizing in a pinch, going too fast can lead to mistakes you may regret in the future.
If you go too fast, you might accidentally get rid of an item you didn't mean to. You might bring something to your new community you didn't mean to, which can cause future headaches.
Slow down and enjoy the process of downsizing, reliving memories, and embarking on the next chapter of your life. It'll be worth it.
Bringing Unnecessary Items
We're naturally sentimental. We hold cherished memories. They might be valuable to you in more ways than their primary use. However, there are some items you might not need in your new community.
Many senior living communities have upscale amenities which can supplement your need for everyday items like kitchen appliances. Additionally, you'll want to be familiar with the layout of your new home to decide which personal furniture items to bring.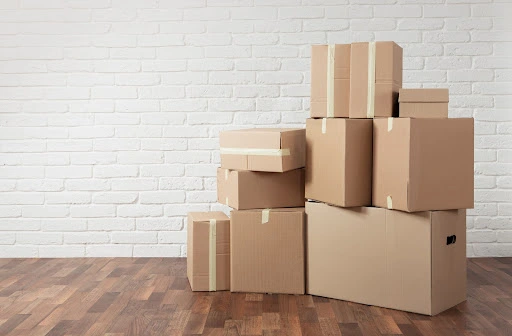 Not Getting to Know Your New Community
Downsizing and moving into a senior living community is easier when you know where you're moving. It can also make the transition more exciting as you anticipate all the fun and fulfilling experiences you'll have once you get there.
Whether you learn about it online or go for visits leading up to your move-in day, getting to know your community is a great way to build excitement and reduce your stress. Familiarizing yourself with your new surroundings will go a long way toward calling your new space home.
Doing It Yourself
You don't have to do it alone! Going through all your items while decluttering or saying goodbye to your old home can be highly emotional. Building a support system is essential to ensure your moving experience is joyful and rewarding.
Whether it's your friends or family members, reach out and ask if they're willing to help you declutter, move boxes or furniture, and be there to talk and reminisce as you reflect on all the memories you uncover.
Underestimating Difficulty
It's essential you understand that moving can be difficult, especially when you're downsizing your home and parting ways with items you might hold dear. Don't underestimate the added time and emotional energy it will take to go through and decide what to bring and what to leave.
A great way to make this process easier is to avoid throwing items away. This ensures they don't simply end up in a landfill. It's usually best to follow this basic process:
Create two piles: one for keep, one for go
Invite your loved ones to look through the "go" pile
Let your loved ones take items that mean something to them
This process avoids waste and gives you peace of mind knowing your special items are going to someone who finds an equal amount of joy in them.
Not Finding Joy
Moving is exciting! It's essential to remember that this process while challenging, can be fulfilling and provide you with the opportunity to rediscover old memories and make way for new ones.
Do your best to find joy in the downsizing process. It's another exciting chapter in your life; being fully attentive to all your feelings and finding little moments of joy is just one way to make this process easier.
Find Out if Senior Living is Right for You
Do you think it's time to downsize? Are you ready to discover a relaxing, rewarding, and joy-filled lifestyle in a senior living community? Find out if senior living is right for you, and give us a call when you're ready to discover more.